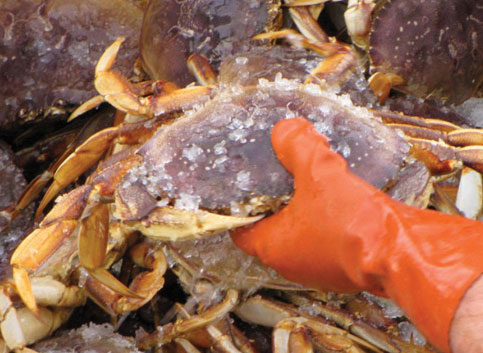 Few Oregon delicacies can rival freshly caught Dungeness crab – especially when you catch them yourself.
The season is open year-round, and you can catch them from a boat or from the dock. However, crabbing is slow from February to April. Bay crabbing success usually declines after significant rainfall as salinity levels drop.
The best time to go bay crabbing is in the late summer to early fall. Tillamook Bay is known for both Dungeness and Red Rock crabs. Dungeness crabs prefer sandy bottom habitat and red rock crabs prefer habitat with more structure, such as docks, pilings or rocks. You can either bring your own crabbing gear or rent it in Garibaldi.
For additional information about crab fishing, go to the Oregon Department of Fish and Wildlife website at www.dfw.state.or.us/mrp/shellfish/crab.